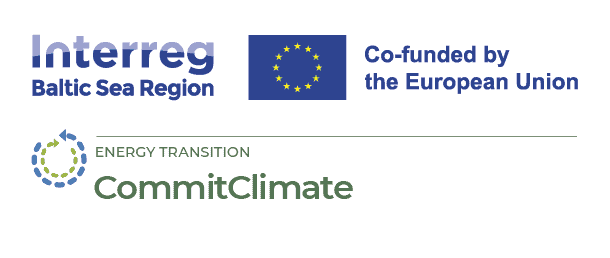 Towards energy transition and climate neutrality in the BSR municipalities
CommitClimate
A useful tool for local authorities to support green transition
29 August 2023
The Commit Climate local working group met in Gällivare/Sweden to discuss, how a Commit Climate Simulator should be to support sustainable local development towards climate-neutrality.

The representatives of the two mining towns Gällivare and Kiruna pointed out that rapid developments in industrial green transition will impact local authorities over the next decades. Big investments in hydrogen-based steel production with a significant reduced CO2-impact are planned in Northern Sweden. If all announced investments are implemented, electricity demand in the region will increase from 8TWh to 100 TWh in only two decades. And this means huge investment in new renewable electricity and energy infrastructure in our municipalities.

A Commit Climate simulator can be an important tool for better decision making in strategic energy and climate work. However, the Commit Climate local working group stressed that staff resources are very limited also in the next years. Therefore, it is key to make the simulator easy to use. Compilation of data is still difficult and good pre-filled default values would be a tremendous help for local authorities if using the simulator. The working group also agreed to work together to collect data about energy and transport habits in our municipalities.
Additional links