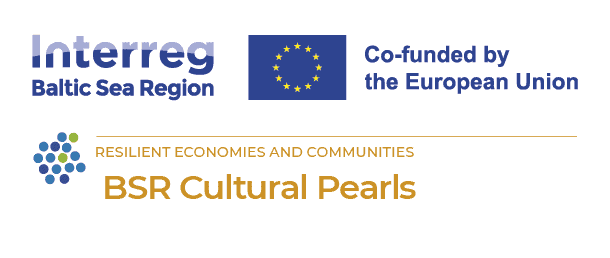 Baltic Sea Region Cultural Pearls for more resilient Cities and Regions
BSR Cultural Pearls
BSR Cultural Pearls Award
02 May 2023
The BSR Cultural Pearls Award recognizes the work undertaken by a smaller municipality, region or community on culture-driven social resilience. The award is closely connected to the BSR Cultural Pearls project's Cultural and Social Resilience Uptake Programme and its Repository of Good Practices, offering tools and resources for municipalities to develop and implement social resilience action plans based on local assets such as culture and heritage.
The Baltic Sea Region Cultural Pearls Award process comprises a two-step application, namely an evaluation phase, and the final selection of four Pearls, which hold the award for the entire upcoming year.
Once selected, Pearls are encouraged to strategically plan and execute their culture and resilience action plans with the support, mentoring, peer-learning, and international exchange offered by project partners.
Each Pearl hosts an award ceremony in their city, involving the local community and strengthening regional identity as a critical component of social and cultural resilience, which is at the heart of the Cultural Pearls programme.
The Cultural Pearls Award is accompanied by a Baltic Sea region-wide communication and marketing campaign that showcases the awarded Pearls, helping them gain attractiveness both within their communities and internationally.
After completing the program, all Pearls become part of the international Cultural Pearls network.
Contacts:
ARS BALTICA, Egija Salnikova: egija.salnikova@arsbaltica.net
ARS BALTICA, Marcus Hagemann: marcus.hagemann@arsbaltica.net
Additional links