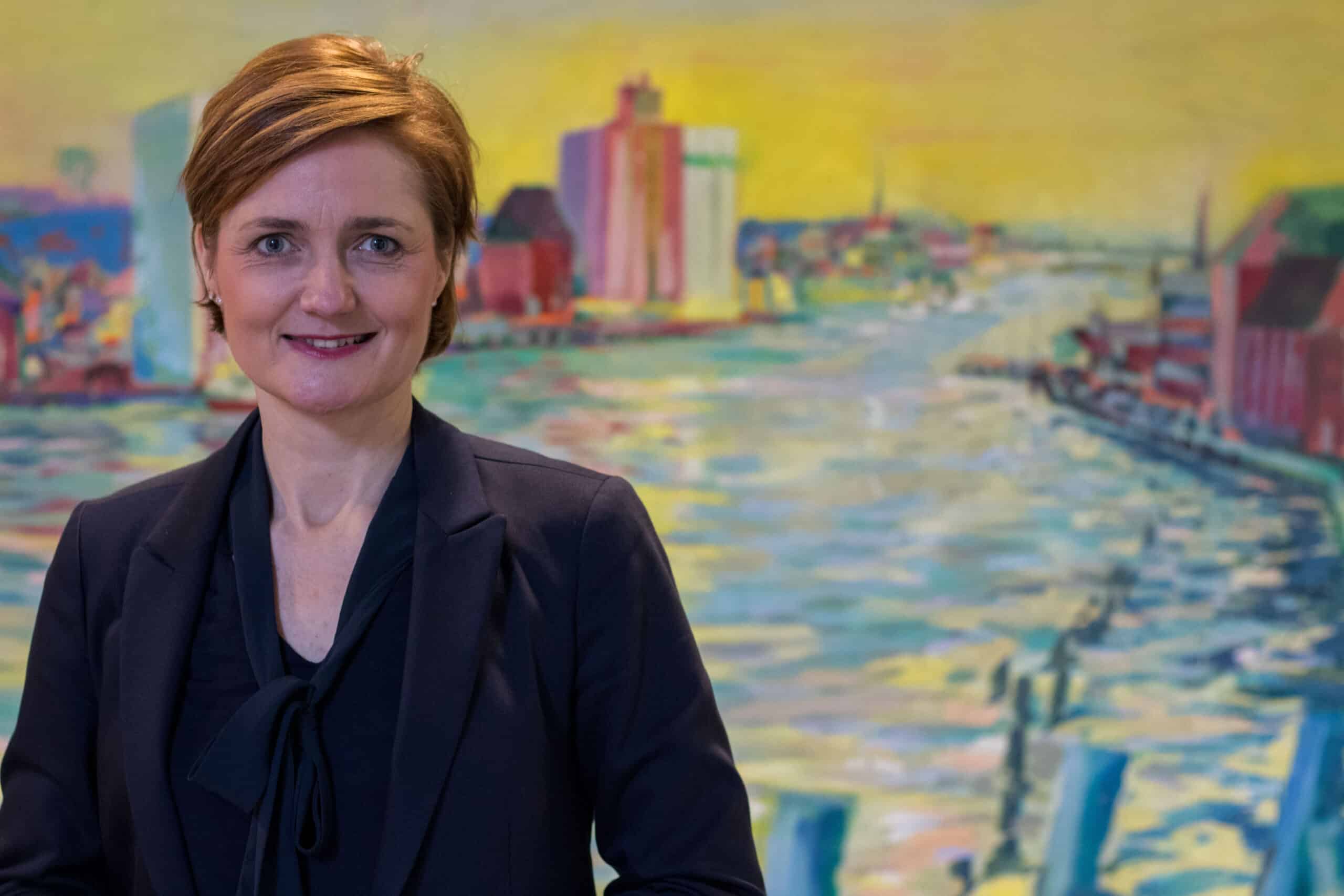 20 June 2022
Making citizens healthier through transnational cooperation.
Interview with the Mayor of Flensburg
Written by Luca Arfini
Thanks to Interreg Baltic Sea Region, Flensburg used technology to help adolescents to do more physical activity and adopt a healthier lifestyle. Simone Lange, Mayor of Flensburg, will guide us on what the city achieved by cooperating and sharing expertise with partners from across the Baltic Sea region.
​
What added values have transnational Interreg projects brought to Flensburg and its citizens?
Flensburg and the citizens of Flensburg benefit both directly and indirectly from transnational cooperation. Wherever you look beyond your own nose. And that in all areas – both private and administrative.
What did Flensburg manage to achieve thanks to Interreg Baltic Sea Region that you wouldn't be able to do alone?
The lively exchange with other project partners was able to initiate and accelerate several innovative ideas and processes. Since others were already more advanced in some areas, Flensburg was also able to learn from the experiences of other project partners in the region.
Transnational cooperation helped Flensburg in enhancing the promotion of a healthy lifestyle among its citizens: can you share a few practical examples of how this was achieved? 
The basis of the transnational cooperation was and is the exchange with other project partners about experiences and about what is important on-site. For example, the topic of "mental health" is very present everywhere and the challenge of combining health and eHealth. This was achieved, for example, by the Interreg project BaltCityPrevention, which brought together various city efforts through the interdisciplinary integration of health, education, artificial intelligence (AI), etc.
A number of processes have been initiated and a sports hall occupancy plan, a sports information portal, and an exercise app are in the process of being developed. The health services of the city of Flensburg are open to the eHealth topic and thus pave the way for innovative health behaviour and modern implementation of health communication. The core aspects here are the participatory idea and the involvement of people. BaltCityPrevention has contributed to bringing forward this smart solution for the well-being of Flensburg's citizens. The exchange of experiences with other countries was particularly helpful in reaching this goal.
#DidYouKnow
The #MadeWithInterreg project BaltCityPrevention helped public health authorities, e.g. health care and social departments´ representatives in municipalities to better cooperate with businesses in order to promote a healthier lifestyle among citizens. With the help of eHealth technologies like mobile applications, chatbots, and health games, project partners tested a more participatory and user-oriented approach when planning prevention interventions.
How did the BaltCityPrevention project contribute to bringing children and adolescents closer to physical activity?
The health goal of physical exercise has moved to the fore in terms of health policy and it is given central importance in the implementation of the activities of each health goal of the health plan of the city of Flensburg. This also applies to the promotion of physical activity, which focuses primarily on children and young people. An exercise app is being planned for schools in order to effectively convey the usefulness of physical exercise.
#DidYouKnow
To improve the physical activity of adolescents in Flensburg, the city organised a workshop with students from 14 to 17 years, who tested fitness trackers in form of a wearable (Mi Band) and a corresponding app (Mi Fit). The results of the workshop are now used by the city to develop its own app for physical exercise targeting local teenagers.
What would you say if you were to encourage other municipalities to join Interreg projects as partners?
Interreg Baltic Sea Region promotes transnational cooperation in topics like climate protection, sustainability, and circular economy – it's about a green region, a healthy region and thus an attractive Baltic Sea region. We are happy that a new funding period is starting and hope for many good applications and ideas. Be innovative, join Interreg!
#DidYouKnow
In the next years, Interreg Baltic Sea Region will keep supporting projects having a positive impact on the residents of the region, if you have a smart or green idea and want to receive funding for it check our gateway for applicants, where you will find all the information on our next call for applications.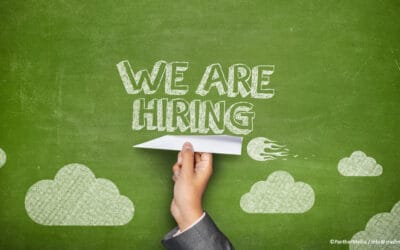 27 September 2023 Join our team! Open position for Communication AssistantWe are currently looking for a Communication Assistant at the Managing...
read more