Webinar: Funding to build a greener and more resilient Baltic Sea region
Virtual event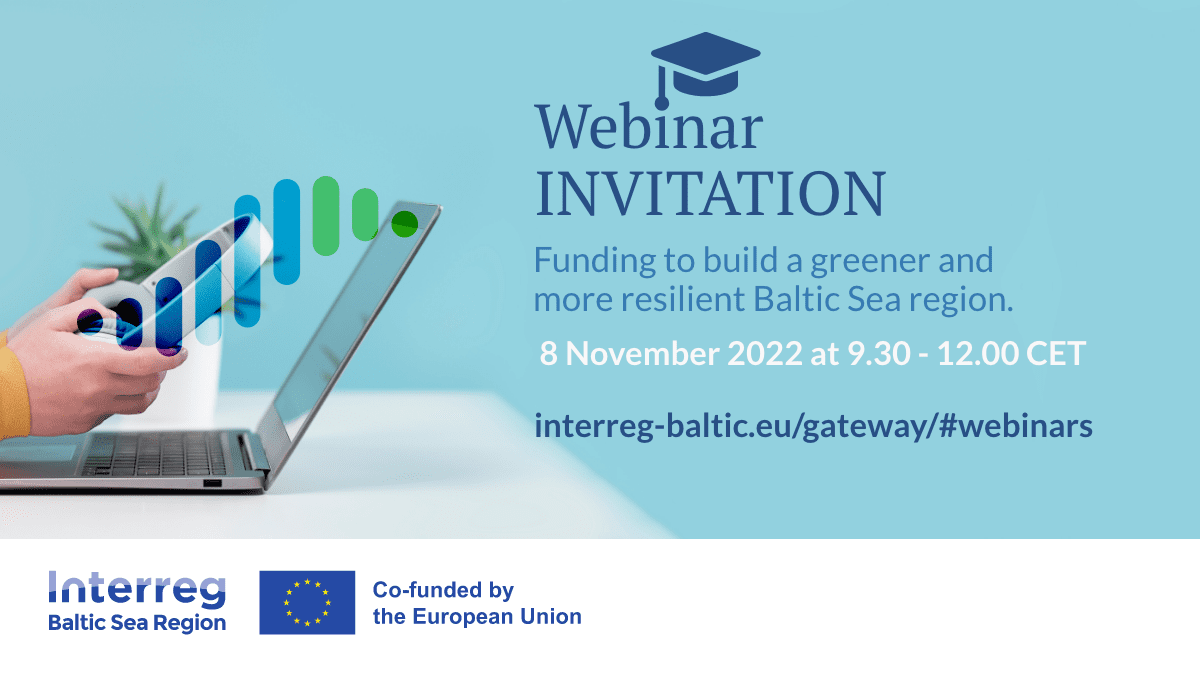 Date & Time

08. November 2022
09:30 - 12:00 (CET)

Organiser

Interreg Baltic Sea Region

Venue

Contact
Detail
We were happy to welcome you to our webinar "Funding to build a greener and more resilient Baltic Sea region" on 8 November 2022!
Here you will find the webinar presentation
As highlighted during the webinar, welcome to join our matchmaking platform and start searching for the best partners for your project idea.
All the needed information for you as an applicant is available at the Gateway for applicants. 
Events
Upcoming events
Past events
Onboarding session for project pages (core projects)
Virtual Meeting
06. March 2023
13:00 - 15:30 (CET)
06 Mar 2023
Onboarding session for project pages (core projects)
0
2023-03-06
2023-03-06
13:00:00
15:30:59
||
|program|
Briefing of EUSBSR Policy area Innovation with the second call lead applicants
Virtual Meeting
20. February 2023
10:00 - 11:30 (CET)
20 Feb 2023
Briefing of EUSBSR Policy area Innovation with the second call lead applicants
0
2023-02-20
2023-02-20
10:00:00
11:30:59
||
|program|