Two Interreg Baltic Sea Region projects – EcoDesign Circle and NonHazCity – have reached the finals of two EU wide campaigns: RegioStars Awards 2020 and the Interact Project Slam. Both projects showcase how cooperation in an Interreg project actively contributes to a greener Europe.

© PantherMedia / Ales Gavlovsky
RegioStars Awards 2020
The RegioStars Awards are organised by the European Commission's Directorate General for Regional and Urban Policy. Since 2008, the awards have been honouring Europe's most innovating projects supported by the EU Cohesion Policy Funds that inspire other regions and project managers.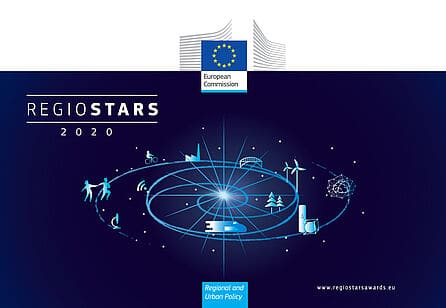 This year, the competition is run in five categories: Industrial transition for a smart Europe; Circular economy for a green Europe; Skills & education for a digital Europe; Citizen engagement for cohesive European cities as well as the specific for 2020 Youth empowerment for cooperation across border – 30 years of Interreg.
Among the highest number of RegioStars applications ever submitted, that is 206, an independent jury selected five finalists per category. EcoDesign Circle, the Interreg Baltic Sea Region project, became a finalist in the category: Circular economy for a green Europe.
About EcoDesign Circle
Reusable, repairable, recyclable products? They are possible if you consider the products' environmental impacts already at the design phase. In EcoDesign Circle, project partners equipped design centres and entrepreneurs in Estonia, Finland, Germany, Lithuania, Poland and Sweden with practical tools and knowledge in ecodesign to bring the Baltic Sea region closer to a circular economy.
More information about the project EcoDesign Circle you will find in the project library.
Project slam by Interact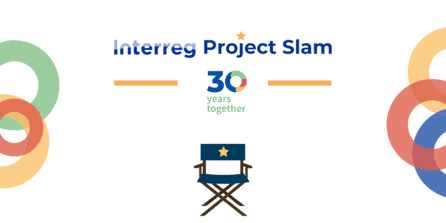 NonHazCity is the Interreg Baltic Sea Region project that is competing with five other projects in the Interreg 30 years Project Slam organised by Interact. The project, a flagship of the EU Strategy for the Baltic Sea Region, has been selected out of more than 150 cooperation projects for its innovative communication – and its considerable outreach to citizens.
About NonHazCity
Consumers use a wide variety of products in their households which may contain harmful chemicals: detergents, cosmetics – but also solid articles like: furniture, clothes, flooring materials etc. The key to reducing the hazardous substances mentioned above is: let's not buy them, let´s make our lives tox free. In NonHazCity, project project gave citizens in Stockholm, Turku, Pärnu, Riga, Gdańsk and other cities around the Baltic Sea all the knowledge they need to make better consumption decisions – in their private and professional lives.
More information about the project NonHazCity you will find in the project library.
Let the best projects win!
It is the first year for the Interreg Baltic Sea Region Programme to welcome finalist in two recognised competitions within the Interreg community. We are proud that our projects are an inspiration to others and help bring #MadeWithInterreg solutions to make Europe greener.
Winners in both competitions will be announced at the European Week of Regions and Cities held virtually. Please go here to register for the event. The registration is open until 27 September.