Policy Area Coordination – Innovation
PACINNO
PROGRAMME 2014-2020
priority
4 EU Strategy support
objective
4.3 Targeted support & EUSBSR forums
Budgets
PACINNO
in numbers
0.31

Million

Total

0.26

Million

Erdf

0.00

Million

Eni + Russia

0.00

Million

Norway
Outputs
Hazard Seaport Risk Assessment Toolbox
The Seaport Risk Assessment Toolbox is a publication that compiled available standards and methods to identify, analyse and evaluate risks in and of seaports. Seaports are confronted with risks that may affect the operational, economic and technical dimensions. The types of safety, operational and environmental risks include, for example, leakages of hazardous materials, fires on passenger ships at port, oil spills in port areas as well as explosions of gases or chemicals. The toolbox developed under the leadership of Hamburg University of Technology enables port operators and rescue services to standardise risk management at seaports across the Baltic Sea.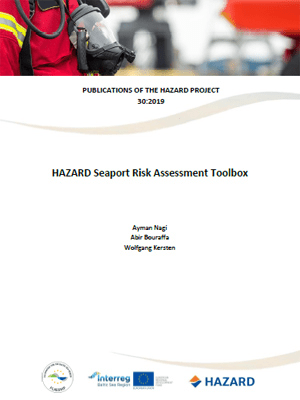 Report: Communication and regulatory challenges in the Baltic Sea Region"
The report creates an overall picture of the communicational and regulatory challenges related to safety and security issues for major seaports in the Baltic Sea Region. This includes, e.g. challenges related to the different national/regional legal frameworks and to communication between different rescue authorities and between seaports . It suggests improvements to be made in the near future (five years' time span) to mitigate emergencies and accidents in seaports. For example, the report revealed that one of the challenges in safety and security regulation is that interpretation of regulations is not uniform and, interpretation of regulations varies among the countries in the Baltic Sea region. EU directives and lower-level regulations could be more precise, and there could be more detailed interpretation directions included. The report was published by Turku School of Economics of the University of Turku.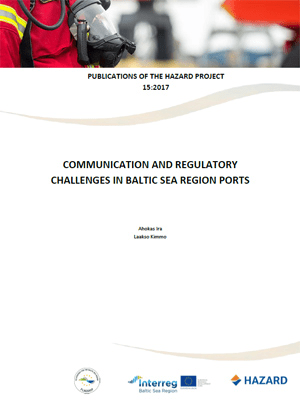 Transport and logistics in the Baltic Sea region by 2030: A Foresight Study
The study maps the outlook for transport and logistics in the Baltic Sea region by the year 2030. Several factors anticipated to affect the region's competitiveness by 2030 were identified, of which the most important ones are the growing importance of environmental aspects in conducting business, significant technological advances, increasing taxation and regulation, increasing prevalence of cyber threats, and a shortage of skilled blue-collar labour. The study is based on data surveying a multinational expert panel of 96 participants from the Baltic Sea region. It was published by Turku School of Economics of the University of Turku.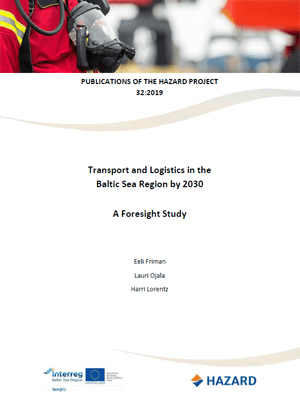 Partners
Nordic Council of Ministers Secretariat
Town

Copenhagen

Region

Byen København

Country

Denmark
Representative

Fanny Rehula

Phone

E-Mail

Web
Approximate total partner budget in EUR
151,975.00
Ministry of Science and Higher Education
Town

Warszawa

Region

Miasto Warszawa

Country

Poland
Representative

Tomasz Jałukowicz

Phone

E-Mail

Web
Approximate total partner budget in EUR
55,900.00
Ministry of Economic Affairs and Communications
Town

Tallinn

Region

Põhja-Eesti

Country

Estonia
Representative

Reet Reismaa

Phone

E-Mail

Web
Approximate total partner budget in EUR
100,400.00
Contacts

Project manager

Niclas Forsling

Nordic Council of Ministers Secretariat

Legal representative

Anders Geertsen

Nordic Council of Ministers Secretariat

Financial manager

Monica Olk

Nordic Council of Ministers

Communication manager

Fanny Rehula

Nordic Council of MInisters Secretariat