Horizontal Action "Spatial Planning" Support 2
HASPS 2
PROGRAMME 2014-2020
priority
4 EU Strategy support
objective
4.3 Targeted support & EUSBSR forums
Budgets
HASPS 2
in numbers
0.24

Million

Total

0.20

Million

Erdf

0.00

Million

Eni + Russia

0.00

Million

Norway
Outputs
Transnational technology and product roadmap on advanced power electronics
This transnational technology and product road map assembles the most relevant information about the technological state-of-the-art and future capabilities of advanced power electronics and wide bandgap materials. The roadmap is meant to help the power electronics industry (companies, consulting and financing, system providers, business development and support) and research institutions as well as policy makers and regulatory bodies to better understand the chances and barriers related to the market uptake of advanced power electronics as a means to facilitate revolutionary changes in power electronics. The roadmap was compiled by the RISE Research Institutes of Sweden together with project partners from the research, business and industrial sector from Denmark, Estonia, Germany, Latvia, Lithuania, Poland and Sweden in the transnational Interreg cooperation project Green PE.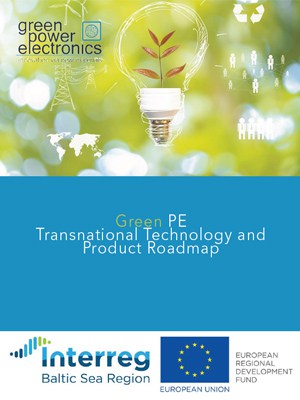 Advanced power electronics pilot in e-mobility: inverter for racing cars
The Universities of Southern Denmark and of Latvia together with the company Converdan A/S carried out a pilot study dealing with inverters in car engines, exemplified by a racing cars. In racing cars, power electronics operate at their limits, which makes them good test objects for power electronics. The pilot of the project Green PE showed that wide bandgap semiconductors in electric drives improve the overall system efficiency. The results of the pilot will be used by industrial companies, especially SMEs, research institutions and technology transfer organisations. Reaching the ambitious goals related to e-mobility requires radically new vehicle electronics with components based on wide bandgap semi-conductors. These components help to optimise several parameters and product characteristics such as energy efficiency, design and power density. This leads in consequence to an increased applicability and usability that help to boost e-mobility.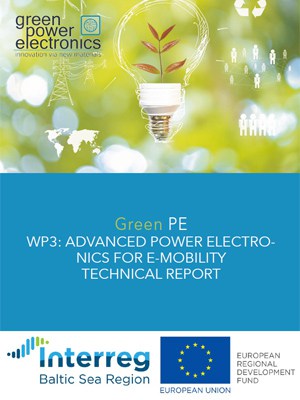 Brochure: Green power electronics
This brochure summarises on 16 pages the key findings of the transnational Interreg project "Power Electronics for Green Energy Efficiency" (Green PE), including pilot projects within electromobility, smart houses and renewable energies. Project partners make statements on power electronics and on the collaboration within the project.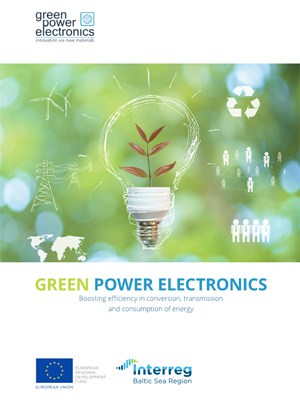 Partners
State Regional Development Agency
Town

Riga

Region

Rīga

Country

Latvia
Representative

Tālis Linkaits

Phone

E-Mail

Web
Approximate total partner budget in EUR
118,823.75
Baltic Marine Environment Protection Commission - Helsinki Commission (HELCOM)
Town

Helsinki

Region

Helsinki-Uusimaa

Country

Finland
Representative

Monika Stankiewicz

Phone

E-Mail

Web
Approximate total partner budget in EUR
116,463.95
Contacts

Project manager

Elīna Veidemane

VASAB Secretariat

Legal representative

Aigars Undzēns

State Regional Development Agency

Financial manager

Armands Rabovics

VASAB Secretariat

Communication manager

Elīna Veidemane

VASAB Secretariat